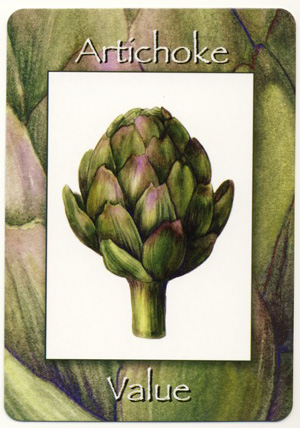 Nature's Wisdom Oracle deck is a 48-card deck that will be a sheer delight to nature-lovers who explore animal totems and dream imagery. Lighthipe is an East-coast natural science illustrator who holds a BFA, cum laude in studio arts and a MA in Art Education from Kean University in New Jersey. She is a member of The Guild of Natural Science Illustrators, The American Society of Botanical Artists and The Colored Pencil Society of America. Her expertise shines through these cards.
About half of the deck features lush drawings of a variety of animals – mammals, amphibians, bugs, and birds. The lavishly detailed animal portraits give a palpable sense of connection to the creatures. Some of the figures, like the blue-footed booby, are both lovely and comical, while the portrait of the owl is haunting in its intensity. The sea turtle card draws the viewer into the prehistoric lineage of the creature and its complex reproductive cycle that requires survival on land and in the ocean's waters.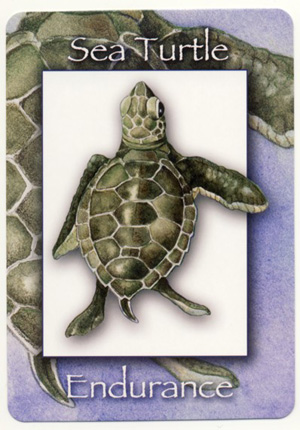 The deck's wildlife portraits are mingled with meticulous botanical illustrations that are simply superb. Lighthipe's mastery of this particular form of illustration is a smack-down demonstration of why photography and digital art will never replace art created by hand. It takes immense dedication to attain skill at this level, and the wide range of flora and fauna images are a tribute to the artist's firm grasp of botanical illustration. The stately artichoke and the elegant iris are fine examples of the artist's approach to plant life.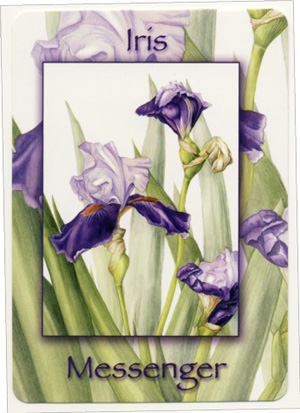 The companion book supplies card descriptions in alphabetical order for ease of use. Each card receives a one-page explanation providing scientific information and lore about each plant and animal. The divinatory meanings are a very brief two- to three-sentence paragraph that doesn't give the reader very much to work with. Card readers who work primarily from psychic impressions will do fine with this deck, but readers who require a bit more intellectual input will flounder. The book could (and should) have been supplemented by more detailed divinatory information. That's the main purpose of an oracle deck, after all. There are instructions for one and three card readings. Creative readers with a nature-centric world view will want to experiment with methods for extending the deck's range by combining it with other divination tools.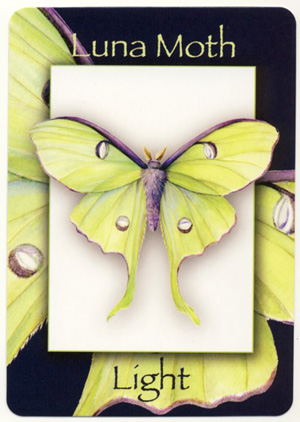 Every card in this deck is worthy of being framed and hung on a wall. The level of artistry is top-notch. Each animal rendering is a vivid reminder that humans should cherish the diversity of Earth's life and a testament to the notion that we should be nurturing creation, not destroying it. 
The production values are high in all respects – the deck, book and box are all finely designed and produced. This oracle deck is recommended for nature lovers and creative readers that need little in the way of interpretative guidance to gain insight from the imagery.
~review by Elizabeth Hazel
Author: Mindy Lighthipe
Schiffer Publishing, 2011
48 card deck w/ 104 pg companion book in 2-pt box. $24.99
Originally published in the American Tarot Association Quarterly Journal, Summer 2011 issue.