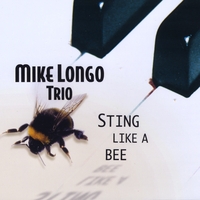 I was incredibly excited when I learned that Mike Longo studied under Dizzy Gillespie (he was even his music director for awhile!) because I am a huge fan of Mr. Gillespie. Moreover, the eponymous trio is rounded out by Bob Cranshaw (who worked with Sonny Rollins, Thelonious Monk and Ella Fitzgerald, among others) and Lewis Nash (who also worked with Dizzy Gillespie and Sonny Rollins, as well as Wynton Marsalis, and Diana Krall, to name a few). This was an album I was looking forward to reviewing.
The first thing to be prepared for is that this Trio is all about the improvisation. They don't need to 'cover' a song; they take the bird, remove the extras, and recombine the essentials to make a whole new chicken. A little research tells me that many of the songs were recorded in a single take and this is both a good and bad thing.
Jazz improvisation, done well, means that there are no mistakes, just elements that surprise (hopefully delight) and get incorporated anew. These guys are good, but not all of the changes they created were delightful. I found Cole Porter's 'Love For Sale' especially wonderful, with subtle touches that brought out the song's true essence. Similarly, 'Westside Story Medley' was another I especially liked. Longo's own 'Bird Seed' however, was horrid. It was frenetic and painful.
I think this is highly recommended for those of you who like jazz improvisation, performed by some of the greatest players around. For the rest of us, this is 'recommended.'
~review by Lisa Mc Sherry
Artist: Mike Longo Trio
Consolidated Artists Productions, 2009
CD 73 mins, $12.97