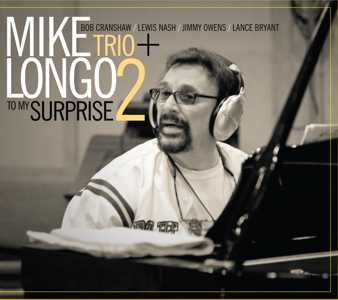 Mike Longo has been playing jazz for a long time, starting out as Dizzy Gillespie's pianist in '66 after being discovered as a teenager by Cannonball Adderly and later studying with Oscar Peterson in what he has said was one of the most grueling and rewarding periods of his life. That apprenticeship shows everywhere in this latest disc, To My Surprise, a CD piled high with first-rate talent: Bob Cranshaw on bass, Lewis Nash on drums, Jimmy Owens on trumpet and flugelhorn, and Lance Bryant on tenor sax.
This album is pure classic jazz. Nothing saccharine here, and no certainly acid. Owens and Bryant make a great horn section, bringing to the listener a complete line-up of improvised pieces based on the melody all the while sneaking witty embellishments into all over the place.
If you like classic jazz, this is the album for you.
~review by Lisa Mc Sherry
Artist: Mike Longo Trio+2
Consolidated Artists Productions, Inc., 2011