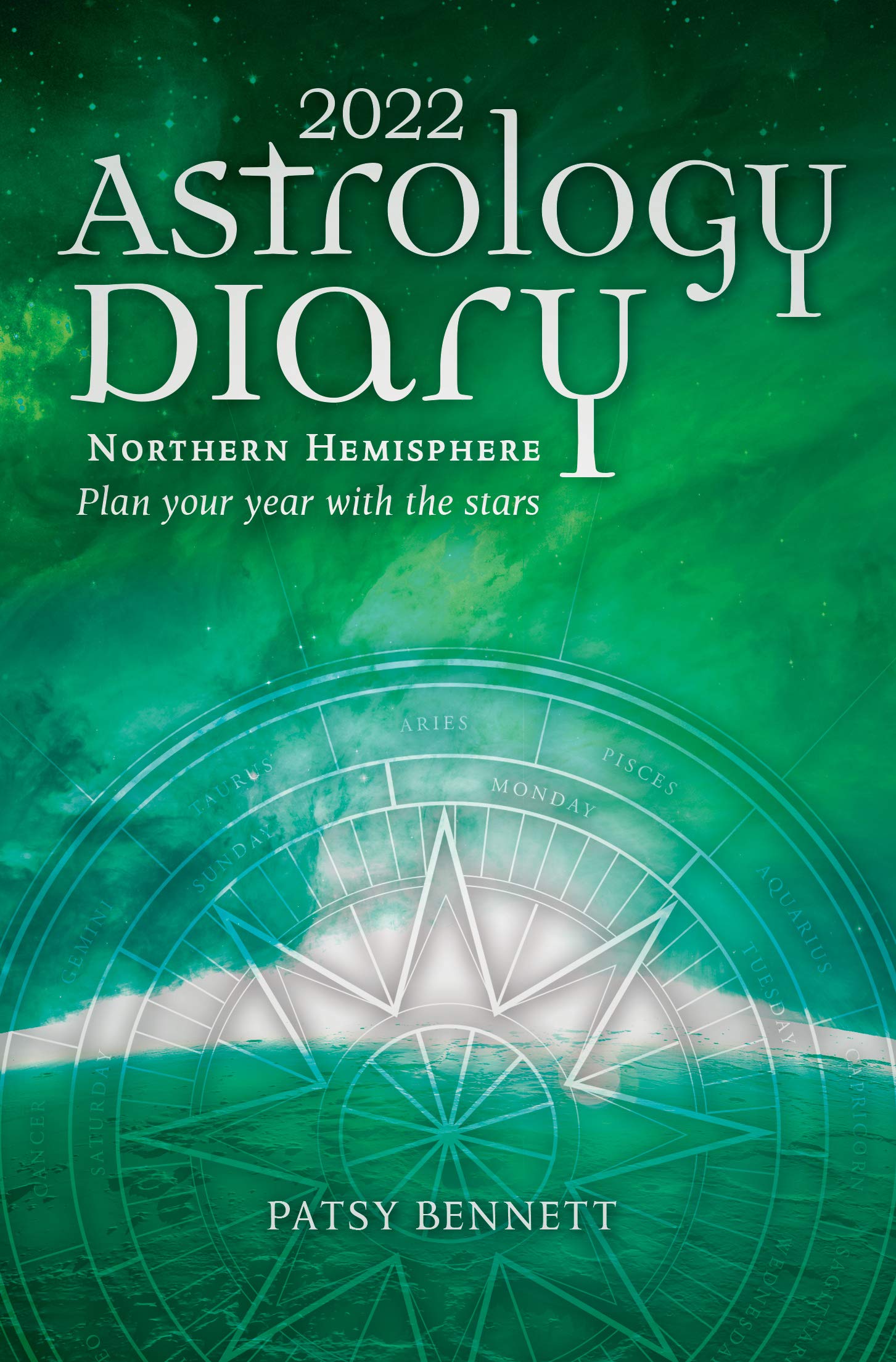 Australian Patsy Bennett is a long-time and well-respected astrologer whose horoscopes are published in newspapers throughout Australia and internationally. This is her fourth astrological diary, and I like it very much.

First of all, there is the convenient size. At 4.7" x 5" it is ideal to slip into a purse or backpack. There is room on each day for a quick note as well as some lined notepages at the back. Each date shows the moon phase and gives a brief description of the major astrological events of the day. For example,  Saturday, April 16th tells us:
Full moon in Libra: a good time to ask how you can change your life to bring more love, romance, creativity, art, and music into being. Make a wish: it will come true!
Of course, some days are just quiet, like Wednesday August 10th, which reads: Moon enters Aquarius.

Each month has a sun sign forecast and Bennett offers advice for doing well during the eclipse seasons. There is also advice for when to grow ideas, and when to take action as well as the best (and worst) times for romance, health, wealth, and happiness. Of course there is also advice for making the periods of Mercury retrograde work for you (or, at least, not be dreadful).

Recommended!

Author: Patsy Bennett
Rockpool Publishing, 2021
pp. 160 $12.95