Adult coloring books have become very popular in the last few years as many people say that coloring designs, whether abstract or realistic, provides relief from anxiety and depression. This year we've seen several in the alternative spirituality arena including two from Llewellyn: Llewellyn's Witch's Coloring Book, The Witches' Almanac Coloring Book, and Llewellyn's Shadowscapes Coloring Book.

The Shadowscapes Coloring Book is my personal favorite (reviews of the others will be linked as we publish them). The designs are lovely, all from the magical, mystical, imaginative world of Ms. Law. This is a black and white world in which gowned-and-parasoled women wander through a forest with butterflies alighting on their bustle, and elegant dragons perch like birds in the tree above them. A woman's shawl transforms into a flight of doves Steampunk elements creep in, as do unusual animals. Branches (or, are they horns) grow out from elegantly wild women with wings. There are some images from her Shadowscapes Tarot deck as well, and it is lovely to see them larger.

The paper quality is good, most inks will not bleed through (although you may want to test first with a few sheets of paper as a buffer), and they are perforated, making it easy to remove. This has two benefits: you can frame your finished piece to enjoy or give to friends; and being able to work on piece when it is flat can make it easier.

One thing: these images are DETAILED, almost too much so. If you are using pencils (as I was) you will be constantly sharpening so as to not stray. Beginners (as I am) will still enjoy coloring this Book, but it's almost better for people with more artistic skills.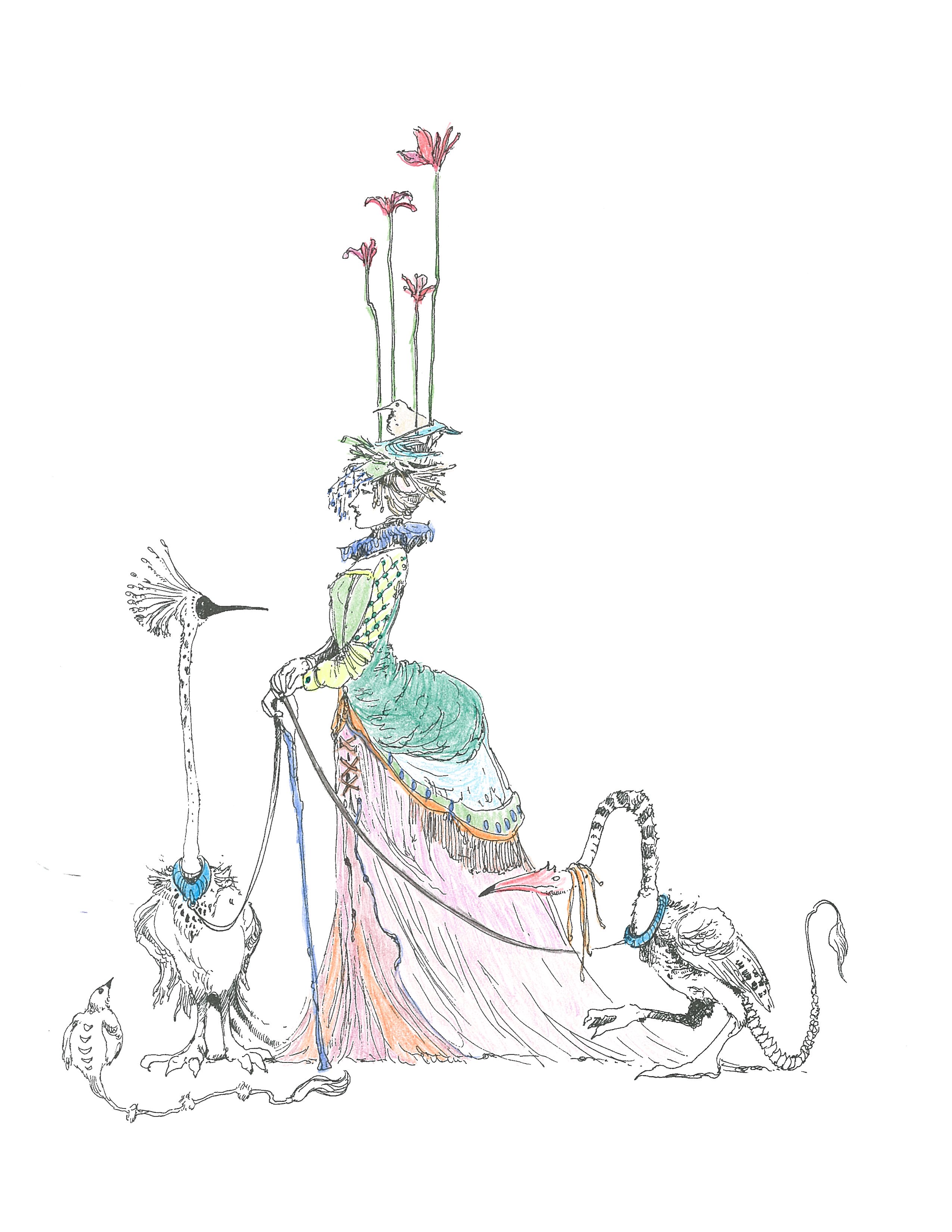 The bottom line, however, is that if you like Law's art and enjoy intricate designs, you will love this coloring book.

~review by Lisa Mc Sherry

Artist: Stephanie Pui-Mun Law
Llewellyn Worldwide, 2016
unpaginated
$12.99
Save
Save