In this 43 colorful card set, the author takes you on a journey with the magic energy of dragons. The cards measure 3.5 x 5 inch on a nice sturdy cardstock for easy handling and shuffling. Each color has a gorgeously detailed image with a keyword to reference in the booklet.

The back of the cards is also lovely with a galaxy background and 2 stoic winged dragons. As with most oracle cards, the reader can use the cards in multiple ways for divination, guidance, and a tool for spiritual growth. The cards can be read as messages, answers to question, as well as a way to connect energetically with the spiritual wisdom of dragons.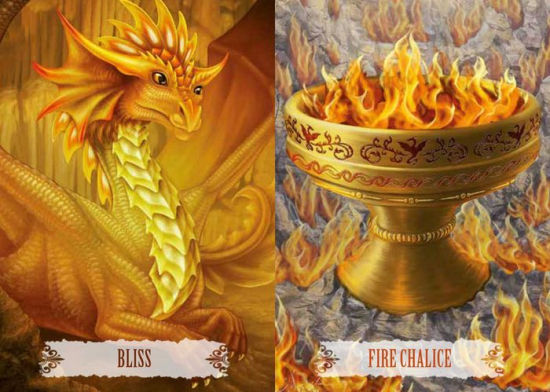 Each of the cards has a bit of information about the individual card as well as an exercise, meditative journey, or ritual you can perform to further your connection for guidance. The descriptions of the meaning are very short so several of the cards will need to be read by intuition. Some of the cards are more self-explanatory than others, and some may need more meditation to understand the deeper meaning.

The book is written in an easy to read style so anyone from a beginner to advanced can use the deck. There is an added bonus at the end of the book with a guided meditation (as well as a YouTube link version) for the reader to find and connect with your own personal dragon.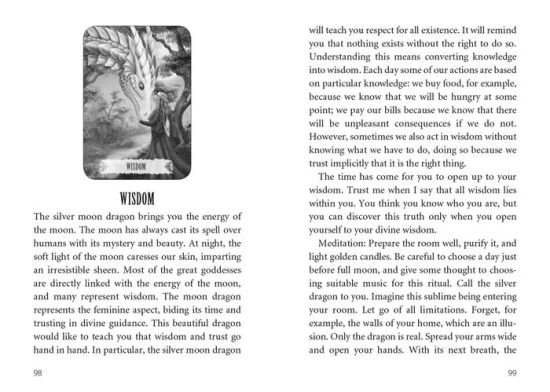 Fantasy fans will be especially drawn to this deck with the detailed and colorful illustrations.

~review by Amber Barnes

Author: Christine Arana Fader
Illustrated by Anja Kostka
Earthdancer Books, 2020
pp. 112, $19.99