Mystic Martian Oracle is a 40 card deck with the guidebook. The card size is 3 ¾ x 5 inch each on a nice matte finish cardstock. The edge of the cards is highlighted with a bright green adding to the Martian mystique. The packaging box and booklet are silver with bright colors and the inside of the box is a cute purple with little spaceship pattern. This deck is fun and whimsical for all the space and alien lovers out there.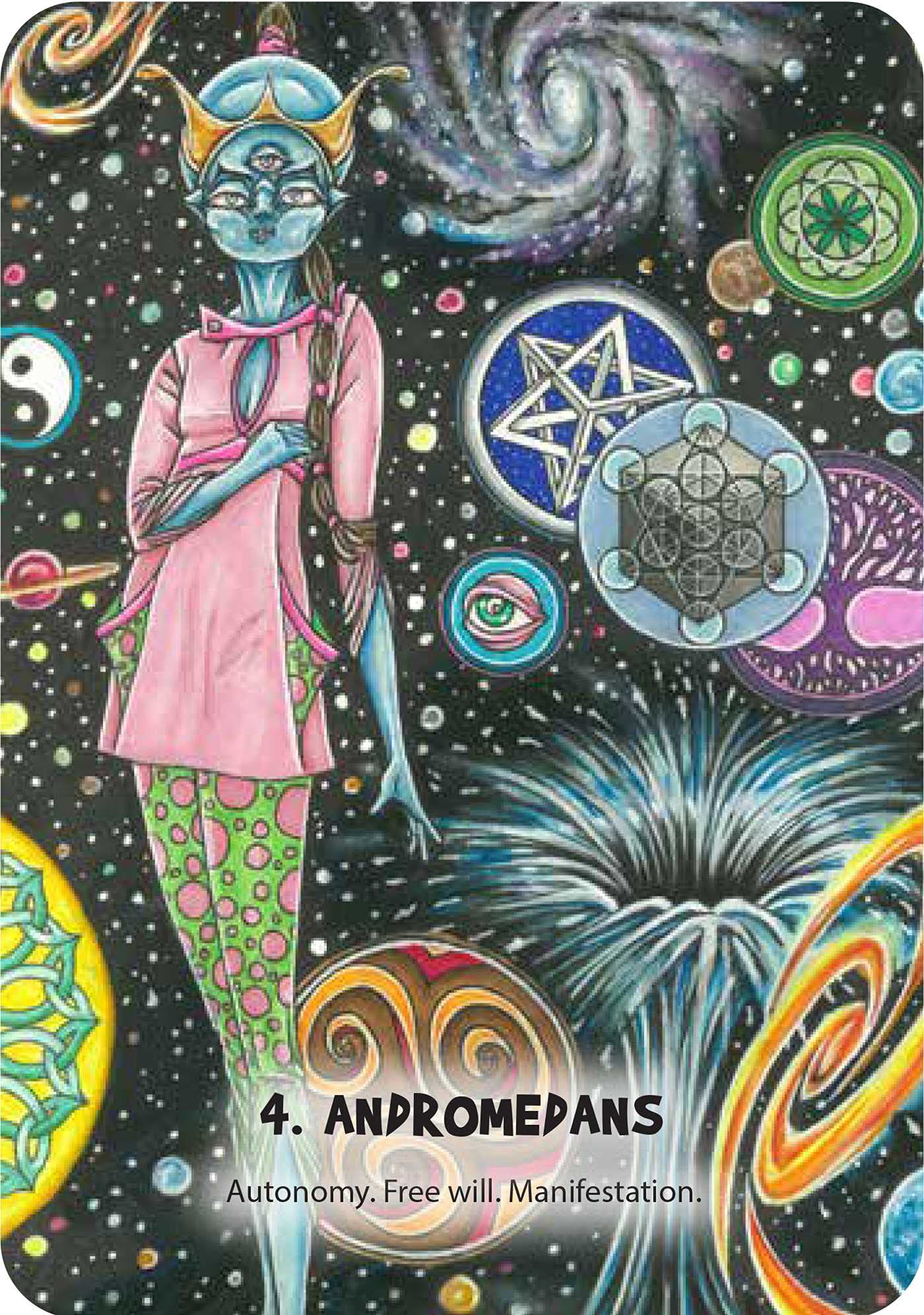 The card illustrations are very vibrant and depict various alien races and other space themes. The cards do not feature a border and some of the characters and images seem to be partially cut off. I am not sure if this was purposeful by design or an error. Some people are particular about how the images appear on the cards, so I wanted to mention it in the review. For me personally, I didn't mind and most of the artwork is still viewable.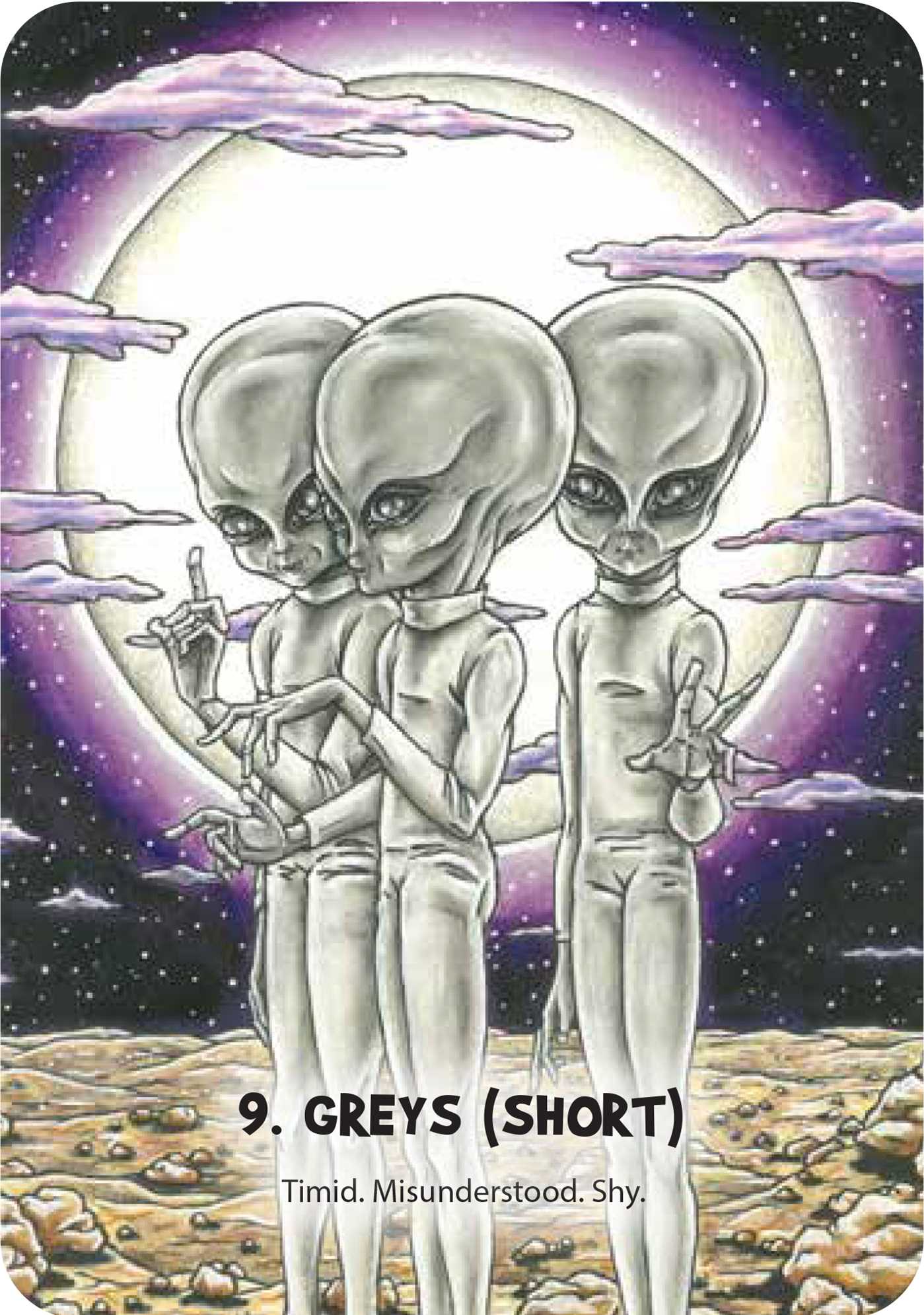 The guidebook does a good job of providing some brief explanations to the extraterrestrials featured on the cards. Many of which I had not personally heard of and was very intriguing. For each card the guidebook provides the upright meaning but also the reverse meaning. The writing is easy to follow and explains well for each car what the character and card represents.  Even if the reader is not well versed in ufology, this is a fun deck that still provides useful information and guidance for the reader.


Mystic Martian Oracle is a fun deck for the beginner or advanced oracle card reader and is a great addition for your divination toolset.

~review by Amber Barnes

Author: Lisa Porter
Rockpool Publishing, 2021
pp. 128, $21.95