The Pure Magic Oracle is comprised of a 36 card deck, a 134 page soft cover book and a sturdy, reusable box. The cards themselves are moderate size, flexible and fit comfortably in the hand. They are made from fairly good card stock and are lightly laminated. The cards hum with energy and were easy to consecrate and bless. I was able to use them immediately without using the consecration instructions mentioned in the book. I am just not comfortable laying my deck on bare earth.

The artwork is exquisitely ethereal, composed of soft pastel like digitally rendered images. The box and the back of the cards are adorned with ravens and is simply beautiful. The cards themselves are well numbered, labeled and contain a brief interpretation. A more detailed explanation of each card, as well as a short spell or ritual, is found in the guide book. The cards are divided by the four elements. Although the element of spirit is not mentioned, each card resonates with spiritual energy. The cards are easy to interpret and are uncannily spot on. This is a very friendly deck.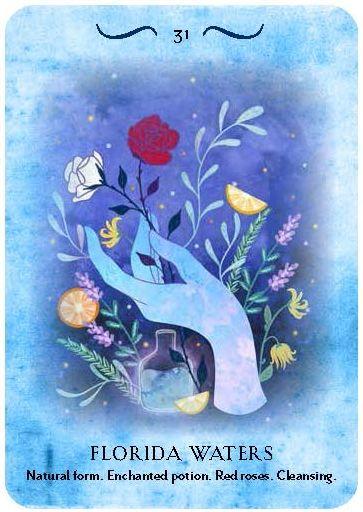 This oracle comes with a lovely soft cover 134 page book that contains everything the reader needs to know about how to connect with this deck. The book mentions two spreads; the Elemental Spread and the Chakra Spread. The Elemental Spread connects the reader to elemental guardians. The Chakra Spread is a bit more advanced. In this spread, the reader uses chakra positions to interpret the cards. I didn't find that one particularly useful, but it may work well for others. However, you can use other spreads, such as the Three Card Spread from the Tarot, or you can simply pull one card a day. I did this myself with good results.


Each card comes with a spell that aligns with the interpretation of the cards. It also crosses over to Tarot, which I found surprising. This morning, for example, I pulled card 16, entitled "Telekinesis. "The advice from the Pure Magic Spell was to utilize the power of the Ten of Swords in order to counter act negative self talk. It further instructed the reader to place the seven of swords on the altar, light a yellow candle, and visualizing the swords slicing away self doubt and negative self talk. Not only was the card spot on because I was having a bad day but the spell itself worked beautifully. The crossover from the Oracle to the Tarot was something of a surprise, but it did work out well.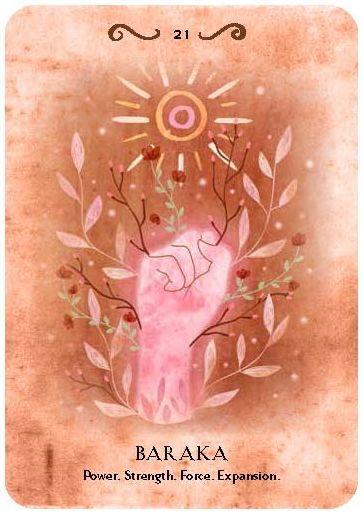 The box, the deck, and the lovely little book that comes with the kit, as well as the ease and friendliness of this deck, makes the Pure Magic Oracle well worth the price. The only caveat I have is the flexibility of the cards. They do feel a bit flimsy. However, if the reader treats them gently, this deck should last for a good long time.

~review by Patricia Snodgrass
Author: Andres Engracia
Rockpool Publication, 2021
$21.95, pp. 134