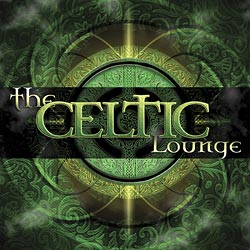 Light a fire, grab your favorite book and listen to this CD for a soothing gentle easing of the day's stress. This CD features a variety of artists all providing an excellent Celtic mood, taking the listener to the green rolling hills of a mystical Celtic land.
There is a good mix of songs with vocals and songs with just instrumentals, all of which are performed beautifully. Additionally there is a good mix between slower and more upbeat songs. Some of these songs will have the listener melting into their lover's arms for a soft slow dance. Other songs will get you dancing, not quite a jig, but playfully.
Emotionally charged, some songs are sad and soulful enough to have you crying. Other songs express the Celtic spirit, perhaps a bit down trodden but not beaten. The CD begins with an ethereal lilting song, which has you laying in the grass on a warm afternoon watching the fairies dance across a meadow. Then it moves into a more upbeat tune to get your toe tapping. The mixture of music moves from hauntingly sad to folk songs to chants. Allowing the listener to discard the stress of the day just by listening to this music. This CD has some great meditative music. It is also a great one to pop in for taking a long soaking bath to help ease the strains of daily life.
In the material, it lists each song and artist as is expected but it also lists where these songs have been released. This gives the listener an opportunity to get more of their favorite artist on the CD. Though many of these songs come from other releases they are the full versions not a shortened tease.
The Gordon brothers have brought together a mix of artists to create a beautiful mesh of songs. Artists include Gary Stadler, Singh Kaur, Tina Malia, Achillea, Alquimia, Steve and David Gordon, Stephannie, Everstar, Sharon Knight, and Wendy Rule. Most of the songs have been released on other CDs but there are some previously unreleased tunes.
This would make a good addition to a stress buster collection. The variety of artists provides a range of styles for the listener to enjoy without getting bored. The Gordon's have created a great mellow, calming CD for listeners.
~review by Eileen Troemel
Artists: various
Sequoia Records