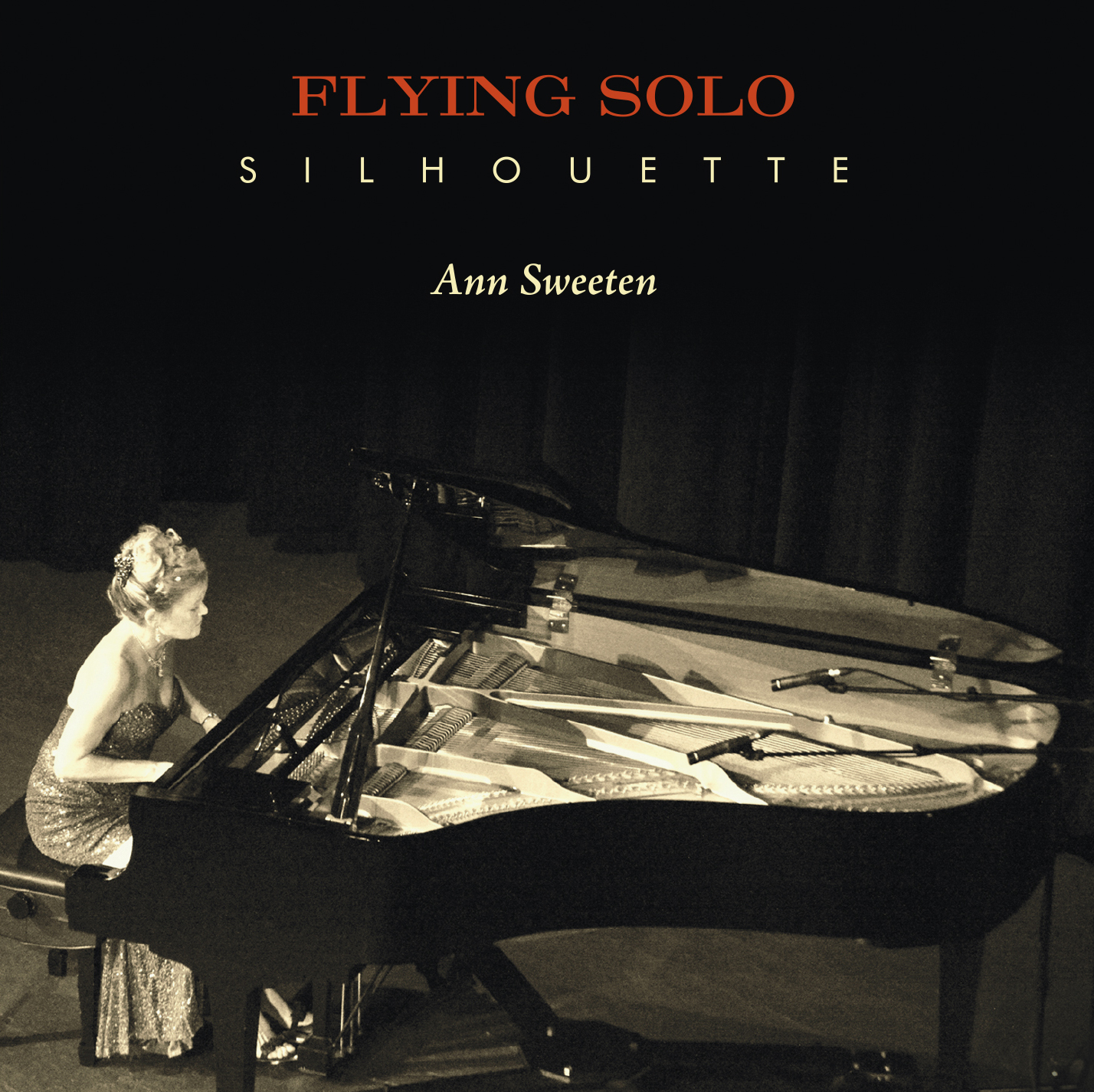 Sweeten is a pianist who has been performing for 20 years world-wide. Her unique style encompasses New Age, neo-classical, jazz, film score and pop genres. Her previous five CDs have received numerous award nominations. Flying Solo Silhouette is her first solo album. The music included on it is intended to showcase her diversity and highly nuance playing style. All of the pieces are performed on a Steinway grand piano, a piano which itself has a distinctive sound and resonance.

The tracks are like a string of cabochon jewels on a bracelet. The music is rich and fulfilling. Sweeten's romantic sensibilities are expressed through refined melodic and harmonic content. This CD is relaxing and mostly tranquil. Some of the tracks are quite good for meditation and contemplation. Recommended for people who enjoy romantic solo piano music.

~review by Elizabeth Hazel

Artist: Ann Sweeten
2017, Imaginary Road Studios
57 minutes, 12 tracks. CD $16.00, download $9.99.