Every now and then an extraordinary and outstanding tarot deck is produced that's both beautiful and eminently readable. This is one of those decks.

The Tarot of Mystical Moments features the deeply intuitive collage art of Catrin Welz-Stein. The heavily saturated color palette and the stylized imagery capture the imagination right off the bat. The raw material for her collages is a mash-up of paintings and illustrations from the 17th to early 20th century that are colorized and blended so seamlessly that it hardly looks like a collage. The artist aptly describes it as a "vintage ethereal feel."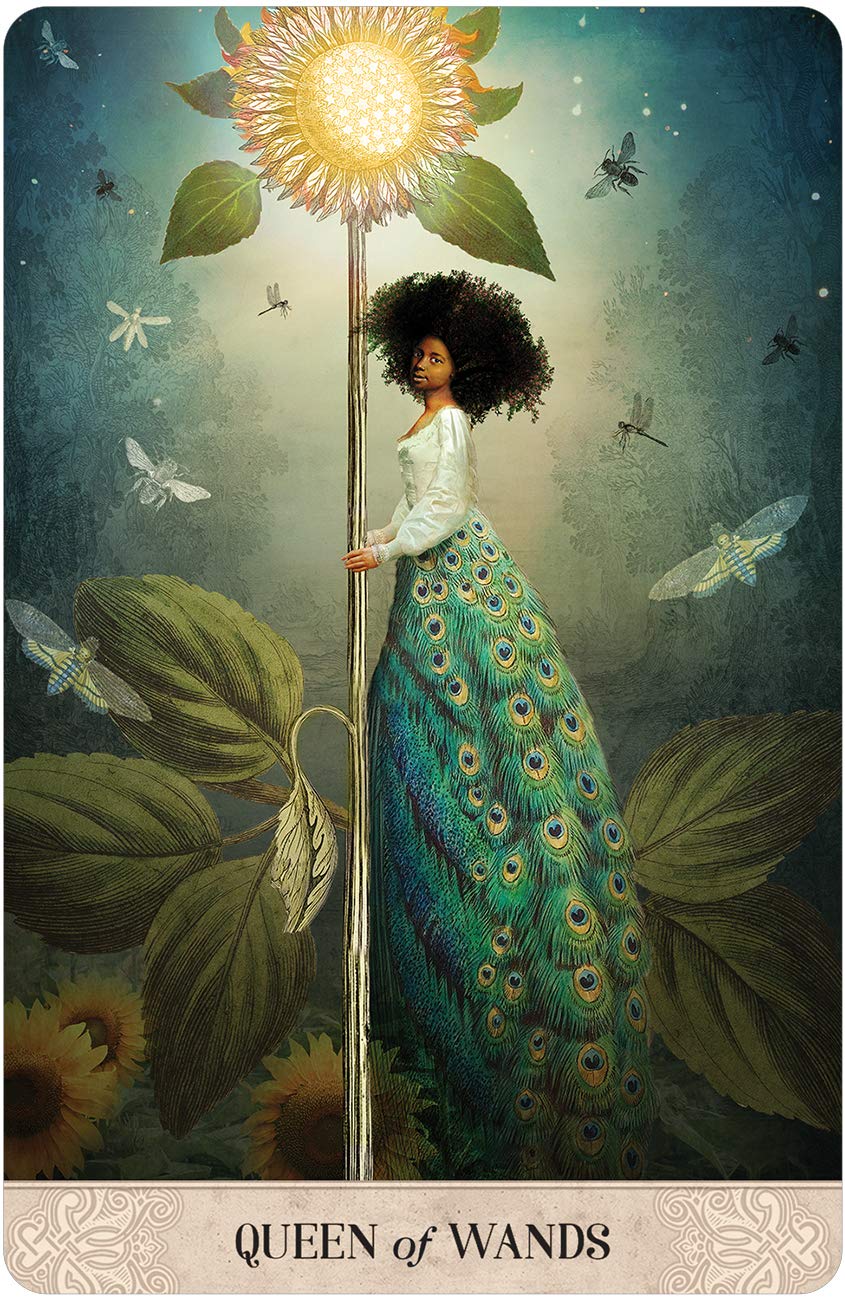 The deck follows the traditional format of Major Arcana cards and four suits, Wands, Cups, Swords and Pentacles. Welz-Stein adds a distinctive component with five additional cards – a female Emperor and four female Kings that make this an 83-card deck. The pip cards (Ace through Ten) convey a powerful and sometimes quirky sense of the cards' meanings. There are a representative number of items in the images but rarely the suit's symbols. For example, the Seven of Swords shows a woman stealing five eggs from a nest. The lower half of her body is like a mermaid's tail formed out of cabbage roses and flowers, and the end of it surrounds two more eggs. The flowers covering her tail disguise her sneaky, dishonest nature. A misty background landscape includes two birds flying overhead. The look on the woman's face gives a sense of covetousness.


This deck has a feminine point-of-view. Women tend to dominate the characters depicted in the pip cards but there are images as men as well. The Seven of Wands features a muscular man with a handle-bar mustache and tattoos bending iron bars. The artist's quirky side shines through in the Court Cards. The Page of Wands is a young person wearing a long red cloak and holding a magnifying glass with a long handle that magnifies her left eye for the viewer. A laughing toucan sits nearby. This young person is clearly curious and ready to investigate everything! The female Kings are a unique supplement. The meanings for these extra cards may or may not be identical to the male King card meanings, but the image descriptions present a singular way in which the female King interacts with her environment within the card image. They express feminine leadership and elemental power.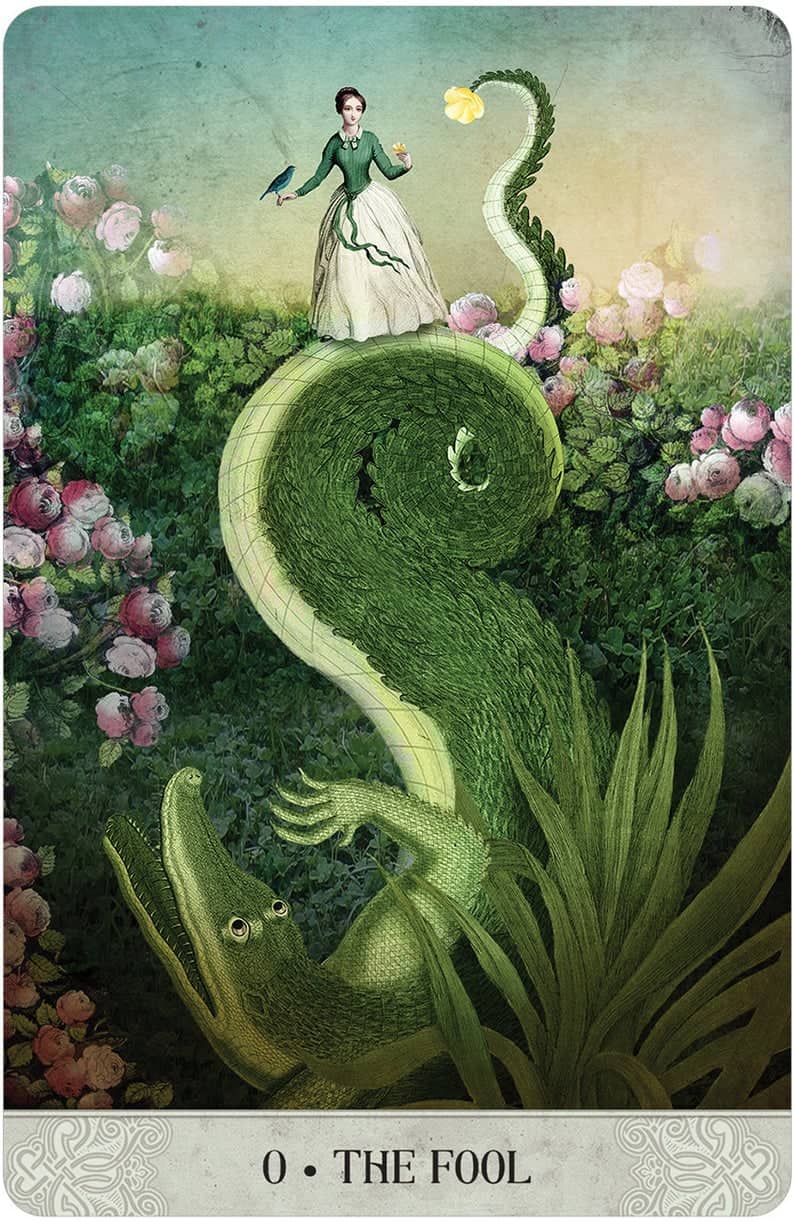 The images are borderless and the edges of the deck are silvered. It's slightly larger in the hands than a 78-card deck but not more difficult to shuffle. The accompanying perfect-bound 94-page book fits into the custom two-part card box. Each card has a one-page description that includes specifics about the imagery and a succinct list of upright and reversed meanings. The deck measures 3" x 5".

I must admit to some uncertainty when ordering this deck. Looking at the card images on a computer monitor doesn't begin to replicate the impact of seeing these cards on a table. The Tarot of Mystical Moments is a delightful confection of riotous imagination that exceeds all expectations. Clients have been captivated with these cards and some have gone home to get their own copies of the deck! The artist has also created the Oracle of Mystical Moments deck. Highly recommended.

~review by Elizabeth Hazel

Creator: Catrin Welz-Stein with Lynn Araujo
2020, US Games Systems, Inc.
83-card deck, two-part custom box, 94-page accompanying book. $25.95